Medicare Supplements–A Better Alternative to Group Insurance?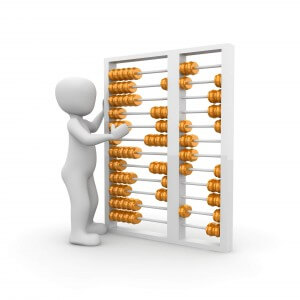 Is it better to be on Medicare and a supplement or your group insurance if you're over 65? This is a question that many may be asking themselves, especially here at the end of the year. Well, this may be something to look into, but the answer isn't cut and dry. Here are things to consider.
What does your group insurance cost?
I have met with clients here recently who are paying really high premiums for their group insurance. But, they know that the group insurance will pick up everything that Medicare doesn't, so they don't look for anything else. This makes sense to a point, but what if there was a way to save hundreds of dollars each month?
The first thing that everyone should do is find out what you're paying each paycheck for health insurance. This is usually deducted from your paycheck, so you don't really notice it (unless you check it each week). One of my clients had to go to his HR department to get his pay stub since they don't even issue paper paystubs anymore. This is definitely your first step. You may be surprised!
What does the alternative to group insurance cost?
One thing that many people believe is that Medicare supplements are too expensive. However, there is a wide range of benefits and premiums available in many companies. There are supplements priced under $60 per month and others that are over $200 per month. One of my clients was paying $400 per month for her group insurance. She was on Medicare, so she was already paying $104.90 for Part B. Switching to an incredible Medicare Supplement plan that I can offer, adding a dental plan, and a prescription plan, she was still able to save $150 per month!
Of course, this isn't always the case.  Another client has excellent group benefits that are very well-priced. There was no need for them to switch plans due to price. However, there may be other things to consider.
Do you get to see all the doctors you want?
There's a thing that comes with all group plans: networks. Whether the plan is an HMO or PPO, you have a network to contend with. If you don't go to a doctor or hospital within that network, your bill can be covered at a much lower benefit or not at all! You can get rid of the need for networks by going on a Medicare supplement.
Example: I met with one person last week that had to go into the hospital a couple months ago. While in the hospital, which was in-network, she was seen by a specialist from another hospital (a hospital that was out of network). Even though she was in a hospital on her insurance company's accepted list, she still got part of the bill completely denied because one of the doctors in the hospital was registered to a different hospital network! No one had told her about networks. It was assumed that everyone knew what networks were and how to find out which providers were included. She was not a happy camper! She now has a $4,000 bill that she is responsible for.
With Medicare supplements, the network is any doctor or hospital in the US that accepts Medicare. That's a HUGE "network" of providers. Someone who is paying less than a Medicare supplement for good benefits may consider this. If it's not a big concern of yours, of course, what you have may be what's best for you if you're in this situation.
Open Enrollment
The final thing to consider is how "Open Enrollment" applies to you. Monday (Dec 7th) is the last day of Medicare Open Enrollment. This doesn't apply directly to Medicare Supplements. The annual open enrollment period is mostly talking about Medicare Advantage plans and prescription drug plans (Medicare Part C and D). You have an initial enrollment period hovering around your 65th birthday, though, that comes once in  your life.
This initial enrollment period allows you to enroll into any Medicare Supplement plan with any company. The company doesn't ask you health questions (in Indiana, they can't even ask you if you are a tobacco user). Once you're out of that period, you are no longer able to enroll without health questions (typically). For instance, if you're now 66 years old, you're out of your open enrollment period and you will have to medically qualify for coverage. I know of at least one company that offers simplified underwriting–which means they only ask a few yes or no questions–between the ages of 66 and 69.
Here's the good news. If you're still working and past that initial enrollment period, you can still apply for any supplement at any company without health questions (as long as you have health coverage through work). This means you can be 70 (if you're still working) and get the best plan on the market without answering any health questions!! Most people that I have run into assume that they are no longer eligible.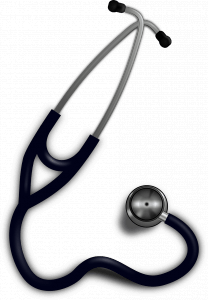 Why is now a good time to switch
There are a few reasons why now is a great time to switch from your group plan (if it makes sense) to a Medicare Supplement.
You can change to a Supplement at any time
The new year is starting soon. This means:

A New Deductible with your work insurance
You are most likely in open enrollment with your work

You can have your coverage start at the first of the year
You don't have to pay multiple deductibles like you would if you switched later in the year.
Supplement premiums can go up each year. Starting in this year can lock in a lower rate for the rest of your life (issue-age policies)
How to Make it Simple
Talk to an agent. That's it. Have them run a comparison side by side. What will it hurt? I have met with people and told them that they have the best plan for them. I have walked out of houses without trying to "sell" anything because they didn't need my product. However, if it can help you, the only way to find out is to compare.
If you are in Indiana and want a free assessment, send me an email at raphael@simpleseniorhealth.com. You can also send me a message on facebook at www.facebook.com/simpleseniorhealth. There is also a live chat feature at the top right of this page.
What are your concerns? Comment below.
More Related Topics:
https://simpleseniorhealth.com/medicare-supplements-a-better-alternative-to-group-insurance
Medicare Supplements
Is it better to be on Medicare and a supplement or your group insurance if you're over 65? This is a question that many may be asking themselves, especially here at the end of the year. Well, this may be something to look into, but the answer isn't cut...
Raphael
raphaelstarr@gmail.com
Administrator
Raphael resides north of Indianapolis, Indiana. He is an independent insurance agent. He is also the worship leader at his church, a husband, and step-father of one awesome 15-year-old girl. You can contact him at raphael@simpleseniorhealth.com.
Simple Senior Health