Why Would You Use an Agent When You Can Buy Insurance Direct?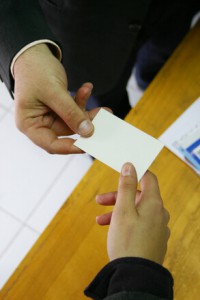 This is a question I have begun to explore in the age of internet and mail based insurance applications. Internet companies are making a ton of their revenue from applications done via mail and internet–leaving out the middle person. People need the insurance, and filling out the applications this way is easy, quick, and most of the time, you don't have to talk to anyone to get what you need. But is this always the best thing? Whether you're well-informed, somewhat informed, or completely in the dark, an agent can be a good thing for you.
The Well-Informed
If you're in this group, you know most of the ins and outs of the consumer side of a transaction. You have done your homework and would rather find things out for yourself than have an agent explain things to you. For you, an agent may seem to be either a waste of your time, or may be seen as someone wanting to manipulate you (depending on your trust level). I've had people in this group tell me, "I'm doing my own research" or "if I need you, I'll call you."
Of course, there is absolutely nothing wrong with being informed. One of the purposes of this site is to inform people! I encourage it 100% because the more you understand, the more informed your decision is going to be. The more informed that decision is, the less you're going to regret it. At the stage of life that most seniors are in, a wrong choice can have very unchangeable consequences.
An Agent for the Well-Informed–benefits?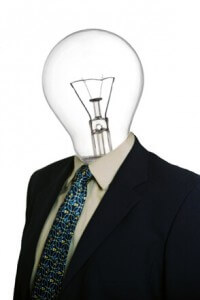 There are still a few benefits to having an insurance agent if you are well-informed about your options and how insurance works. For those who are not informed at all, the agent can be a great go-between to help you get what you need done–or to make things understandable. But for you, the agent can and should be more than the "sales person." There are lots of agents like myself who strive to provide the best customer service in any situation. I mean, who wants to dial an 800 number and go through all the prompts just to change your phone number when you need it? With an agent, you can just call him or her and have them take care of it for you.
In the actual application process, even if you know exactly what coverage plan you want, going through an agent instead of direct adds that personal touch. It may not be important to you, now, but having an agent you can trust can be valuable in the future. The transaction or application itself is usually the same as mail or internet applications, however some companies actually have slightly different plans that are offered through the agency part of their company.  If you never speak to an agent, you will never know about those other plans.
Who is The Agent for the Well-Informed client?
Simply, this is the agent you can trust. Trust is a big factor for most well-informed (I can imagine). You want someone who is going to do what you want for them, but not try to scheme you or manipulate you. I don't want to be one to say that there are agents out there that will scheme or manipulate, but if you don't have the highest trust in your agent, that can be a thought that crosses your mind. You want someone who is always going to do what is in YOUR best interest. In turn, this is someone you can trust enough to refer your friends and family to.
The truth is this: most all agents strive to be this type of agent. Sit and talk with them about your concerns and things that you have learned on your own. If they respond well to that conversation, chances are that you can trust them in other areas as well. The key, though, is to sit down with agents.
One of my clients in particular must have sat down with half a dozen agents from different companies before deciding to buy her Medicare Supplement with me. Since she was informed, we were able to talk not just about the point of sale, but also her long-term goals and how certain plans would work better towards those goals than others. She made her decision on her own, but I was able to help with that decision–keeping her best interest always at the front of everything. She could have gone through the website to get her plan, but  I was able to give her just enough information to go with a better, less expensive plan with the long term in mind. That will prove to be very valuable for her in the future as well as help me in my professional future.
The Somewhat Informed
If you're in this group, you have some knowledge of what you're going for, but you're not quite the expert. You may know the difference between Medicare Advantage and a Medicare Supplement, but all the little details aren't really in the front of your mind–like issue age rating compared to attained age rating. You may understand certain aspects of life insurance, like whole life versus term life, but don't completely know about what's out there to supply a solution to your need. You may want to learn more, but appreciate the knowledge of someone who is an expert in the field. If you're in this category, you should still be careful. There are concepts that can be learned, but meeting with an agent will prove beneficial in the same ways above, but more.
An Agent for the Somewhat Informed–who is it?
As with the well-informed client above, you need your agent to be trustworthy and knowledgeable. You will also need him or her to be able to break concepts down according to your understanding. You still need your agent to have your best interests at heart. I think that this is standard for any agent!
In addition to all this, you will need someone who is willing to take time to explain things. You want an agent that is not "just out for the sale" as I've heard people say, but genuinely cares that you understand everything you need to understand for your decision. This is an agent that will return your calls promptly and always act with integrity.
What are the benefits of an Insurance Agent for the Somewhat Informed client?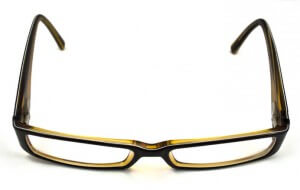 If you are able to meet with this type of agent, you will be in a great position to learn more before  you make your decision. The more informed the agent is, the more information you are going to get. If that agent is keeping your best interest at heart, he or she is going to tell you what you really need, and not just what's going to make them the most money (yes, they are paid if you fill out the application with them rather than the mail or internet). Other starting benefits are in line with the benefits of the well-informed client above.
In addition to this, relationships are formed between agent and client that can't exist over the internet/mail. This is a particular company that has commercials on TV that say, "Contact your local agent," or something like that. The reason for this is these insurance companies strive to produce and nurture relationships. We don't want you to say, "I have XYZ insurance," but rather, "Raphael Starr is my agent." How this helps you is this–you can put a name and face to your insurance needs. If you ever have something that needs to be solved (big or small), you know exactly who to call. And this agent will be able to keep you informed of any changes in the insurance world–always keeping you a bit more informed.
The Completely In the Dark
I want to start this section by saying that being completely in the dark about insurance doesn't necessarily mean "bad." EVERYONE start out completely in the dark until they start getting information. If you're in this group, you know you need it, you know about what it is, but someone explaining lots of concepts to you (or providing tools) would be quite valuable.
What are the advantages of having an Insurance agent if you're completely in the dark?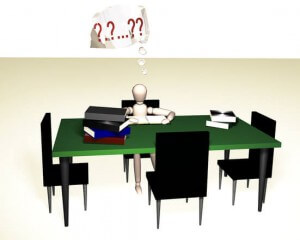 If you have the right agent, they will focus on educating you first. Don't get me wrong, "in the dark" doesn't mean "gullible." But if you are educated incorrectly, it can be costly for you down the road. It pays to have an agent that will inform you of advantages and dangers of things related to your particular situation.
For example: a client of mine started out as a mail-order client. She started her life insurance policy by mail. Maybe a year later, requested information and filled out another application. She didn't know that she was applying for additional coverage…but thought she was renewing her last year's coverage. Long story short, she was paying for two identical policies and didn't know it for months. This isn't unheard of. For guaranteed issue policies, it is common (due to health condition verses need of insurance) for people to purchase more than one policy to get to the coverage amount they want. Most of the guaranteed issue policies have a cap below $20,000.  When I discovered this mishap, I was able to drop one of her polices and move to a different policy that would save her thousands of dollars over the next 20 years. It was really in her best interest to do this, but she would never have known if someone wasn't there to inform her.
Who is your agent?
Your agent has to be trustworthy, have integrity, and always put your interests first (as always). But your agent has to be patient and willing to take time to really explain things into simple terms. Again, being in the dark when it comes to insurance doesn't meant that you have no intelligence–just like me not understanding how makeup works doesn't make me unwise about life!
You can hope that this agent would not be condescending in anyway, but works hard to make sure you understand everything you care to know! My advice is to tell your agent, once you have warmed up to him or her, that you really want them to take time with you. Most agents are willing (at least in the companies I represent). It is not only the mark of a good agent–it is also their job. I take this part very seriously!
Thoughts?
Buying insurance without a "middle man" is becoming more and more popular these days. There are still tons of agents out there looking to build relationships and be that go-between standing in the middle of you and your insurance company. What are your thoughts on this? Please comment below!
https://simpleseniorhealth.com/why-would-you-use-an-agent-when-you-can-buy-insurance-direct
https://simpleseniorhealth.com/wp-content/uploads/2015/08/business-card-1525590.jpg
https://simpleseniorhealth.com/wp-content/uploads/2015/08/business-card-1525590-150x150.jpg
General
Life Insurance
Medicare Supplements
This is a question I have begun to explore in the age of internet and mail based insurance applications. Internet companies are making a ton of their revenue from applications done via mail and internet--leaving out the middle person. People need the insurance, and filling out the applications this...
Raphael
raphaelstarr@gmail.com
Administrator
Raphael resides north of Indianapolis, Indiana. He is an independent insurance agent. He is also the worship leader at his church, a husband, and step-father of one awesome 15-year-old girl. You can contact him at raphael@simpleseniorhealth.com.
Simple Senior Health